OFFICE /
WORKSHOP
27 Strong St
Warrnambool
VIC 3280
Australia
CONTACT
Email: info@niflexeng.com.au
Phone: 03 5562 3728
Matt Goodall: 0427 605 472
Damien Nicol: 0439 626 650
© Niflex Engineering 2016 - All Rights Reserved
OPENING HOURS
Mon - Fri: 7:30am - 5:00pm
Sat and Sun: by appointment
ONSITE SERVICES
EQUIPMENT
Niflex have a full complement of site equipment and
vehicles allowing us to be self-sufficient. We pride
ourselves on keeping the requirement to utilise tools and
equipment from the client to a minimum.
Our equipment includes a crane mounted truck, trailers,
four wheel drive utes and a tooling container stocked with
a full complement of welders, oxy set, tools, measuring,
rigging, consumables, hardware, laser levels and safety
equipment.
INDUSTRIAL SHUTDOWNS
As specialists in industrial shutdown works we use our
knowledge, expertise and experience to assist businesses
in managing their downtime. No business can afford to
stop production for too long, which is why our
maintenance services are designed to keep your downtime
to a minimum.
With our own fleet of modern equipment, we complete
your time-critical shutdown much faster .
Niflex can help with your scheduled and unscheduled
works throughout south west Victoria efficiently,
professionally, and with safety our number one priority.
Our experienced and versatile work force possess a variety
of skills and qualifications, allowing us to deliver a high
quality shutdown and maintenance workforce.
This includes:
• Shutdown planning, management and delivery
• Fabrication and erection
• Maintenance and upgrades
• Machining and fitting services
• Engineering and welding services
TRUSTED EXPERIENCE
Our quick-response solutions, dedicated resources and
commitment to safety, quality and service allow us to
provide a reliable and efficient service to you, meaning you
can rely on us to resolve any issues you may have.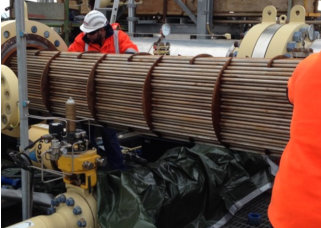 SERVICES
Speak to our friendly staff to discuss your needs.
SAFETY
Safe Work Procedures are developed prior to a
projects commencement with all steps and tooling
outlined. Team members involved with tasks
perform Job Safety Analyses to identify and
eliminate any associated job specific risks prior to
commencement and risk assessments are also
carried out by all members to survey any change in
environment that may occur.
At Niflex, no job is too large or too
small. Nor is complexity an issue. We
thrive on challenge, utilising our extensive
experience to deliver whole project
solutions. From replicating a small part
to complex onsite shutdowns, we can
tailor a solution for you.


MACHINING
From one offs to batch qantities, from small
intricate parts to large heavy industrial machining
the Niflex workshop is equipped to handle the task.
We house all necessary equipment to meet your
machining needs including lathes, mills, slotting
machine and surface grinder.
SPECIALIST FABRICATION
From precision tig welded fabrication to heavy duty
earthmoving equipment, Niflex can cater to your
requirements.
Niflex offer mig and tig welding, including stainless
and aluminium.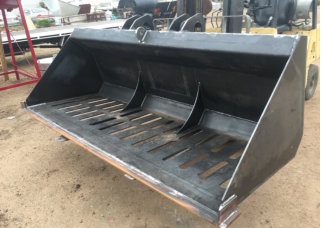 CONFINED SPACE WORK
Niflex staff are accredited to carry out Confined
Space activities.
INDUSTRIAL DRIVE RECONDITIONING
With a high attention to detail, Niflex specialise in
complete bearing and shaft rebuilds, resetting
clearances to required tolerances, coupling and
pulley alignments.
PUMP REPAIRS & SERVICING
For all your industrial pump needs including
resleeving, shaft and impellar repairs, Niflex has you
covered.
GENERAL ONSITE SERVICES
Niflex can assist with a variety of onsite needs.